Service Today for Bill J. Shipley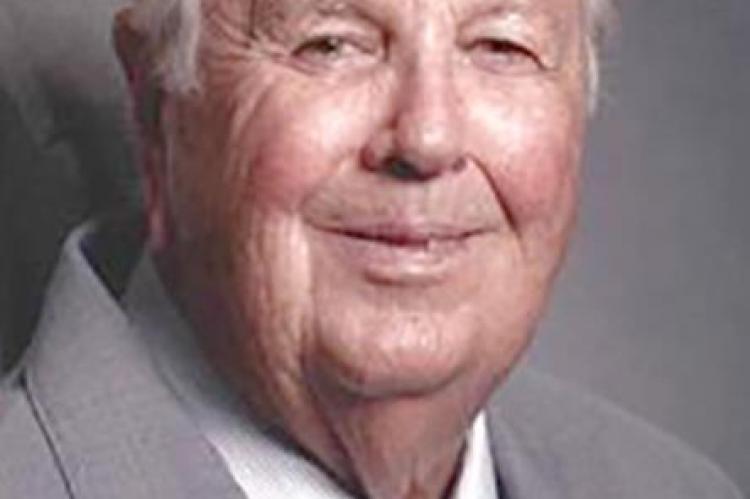 Bill J. Shipley was born April 1, 1930 to Audie and Opal (Pogue) Shipley. Bill passed from this life June 18, 2022 in Seminole, Oklahoma at the age of 92.
Bill was born and raised in Holdenville, Oklah o m a . After graduating from high school, he worked in construction with his uncle J.D. House, learning skills that would serve him his whole life. Bill was deeply patriotic and proudly served in the U.S. Navy for four years, stationed at the Corpus Christi Naval Air Station, Quonset Point, Rhode Island, and San Juan Puerto Rico.
After being discharged from service, he returned to Oklahoma and the construction field. As a Construction Manager, Bill worked across the United States, Bill supervised the construction of numerous apartment complexes, student housing projects and residential homes. He also shared his knowledge of the trade, teaching vocational carpentry at Holdenville High School. He enjoyed a long career, retiring from the field in 2008 at the age of 78.
For many years, Bill enjoyed fishing and spending time at Oklahoma Lakes. He was also an avid sports fan. He loved to watch baseball, football, and basketball. He rarely missed an opportunity to cheer on any of the OU Sooners, and took pride in his status as a lifelong fan.
He is survived by his wife Ann (Jones) Shipley of the home; his sons, Lee Shipley (Edmond), Larry Shipley (Edmond), and Mike Jones and wife April (Seminole); Bill's younger sister Shirley and her husband Eddie Nance, reside in Asheville, North Carolina.
Bill will be deeply missed by his grandchildren, Taylor Shipley (Dallas, Texas), Kyle Kay, (New Braunfels, Texas), Tanya Kay (Hartford, Connecticutt), Tyler Jones and wife Brittany (Venus, Texas), Dustin Jones and wife Krista, Valerie Kiker and husband Derek, Lane Jones and Larsen Jones (all of Seminole), Dustin Hatfield, and Amy Hatfield Hadley.
Bill was also blessed with great-grandchildren, Zac Kay (San Antonio, Texas), Shelby Kay (Euless, Texas), and Brooks Jones (Seminole).
Bill leaves behind many cousins, nieces, nephews and relatives including, JannaBeth Tipton (Tulsa), Kathryn Cooper and husband Kelly (Skiatook), Jay Moore and wife Angie (Chesapeake, Virginia), John Nance (Palm Springs, California), Clark Nance (Asheville, North Carolina), Leslie Lee and husband Steven (Horntown), Rex Nance and wife Heather (Asheville, North Carolina), Stephanie Wilburn and husband Zack (Edmond), Ryan Nance (Dallas, Texas), and Julia Nance, (Asheville, North Carolina).
Bill is preceded in death by his parents, Audie and Opal (Pogue) Shipley; wife, Jo Hatfield Shipley; her son Ronnie Hatfield, and her daughter Donna Cluck.
Graveside services officiated by Rev. Doyle Long, will be at 10:00am, Thursday, June 23, at Holdenville Cemetery. Pallbearers will include Lee Shipley, Larry Shipley, Mike Jones, Dustin Jones, Tyler Jones, and Lane Jones.
Services under the direction of Hudson-Phillips Funeral Home in Holdenville, Oklahoma.