Edna Darline Worden passes away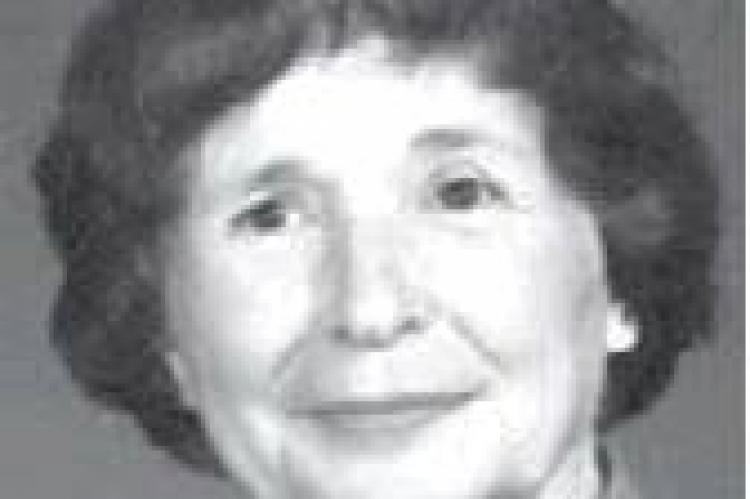 Edna Darline (Harden) Worden, age 96, passed away Monday, Feb. 25, 2019 at her home in Plano, TX.
Darline (as she was known to everyone) was born on March 1, 1922 in Lincoln, NE to John Bluford and Mary Olive (Horton) Harden. The family moved back to Ponca City, OK shortly after her birth and Darline was raised in Oklahoma. She attended Round Grove school, Finley School, Ponca City Junior and Senior High schools graduating in May of 1940. She attended Tonkawa Jr College until her marriage on March 3, 1942 to William Henry (Bill) Worden, her husband of 66 years.
After Bill's WWII Army service, they returned to Ponca City to live and raise their family. In 1960 Bill moved the family to Enid, OK to attend Phillips Theological Seminary. Already a hard worker in the church, Darline was even more involved as a pastor's wife. The couple served church communities in Bluff City, KS, Burlington, OK, Ft Worth, TX, Lindsay, OK, Wewoka, OK, and Wetumka, OK. After retiring they continued to serve as interim pastor at Wetumka, OK and Holdenville, OK among others. After Bill's death, Darline moved to Plano, TX.
She is preceded in death by her parents, JB and Olive Harden, her husband William Henry (Bill) Worden, her daughter Elizabeth Ann Worden, and 2 sons, William Henry (Bill) Worden Jr and Gerald Allen (Gerry) Worden.
She is survived by a sister Alice Holmes, a daughter, Lynda Joyce Walter and husband Warren, and two sons, James Bluford Worden and wife Cynthia, and Kevin Jay Worden, 13 grandchildren, and 11 great-grandchildren.
Darline was always happy and smiling, and always ready to give people the benefit of the doubt. In death, as in life, Darline wanted to benefit others so she donated her body to science. There will be no public services. In lieu of flowers the family suggests a contribution to Community Christian Church in Ponca City.