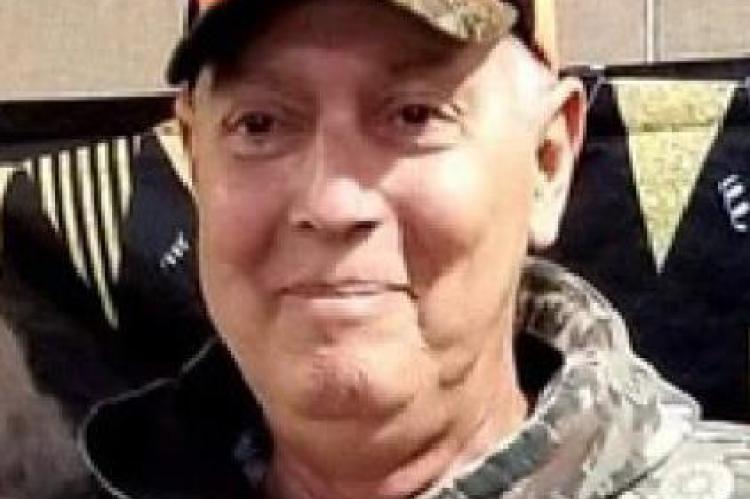 William Michael Hill, most commonly known as "Mike" for short. He was born in Wetumka, Oklahoma on February 6th, 1961, to William Irvin Hill and Netha Sue Hill, and he passed away at his home in Wetumka, Oklahoma June 2nd, 2022, after a long battle with cancer at the age of 61.
Mike was born and raised on 'Gopher Hill' in Wetumka, Oklahoma. He attended Wetumka Public Schools through his junior year of high school then went on to work on the pipeline until he found his first career working for the city of Wetumka at the water department, he worked for them for 19 years. Before ill health restricted his activities, he worked for Deans Casing Services as a derrick hand for 17 years where he was affectionately known as "Real Deal Mike Hill".
It always made Mike happiest when he received a call to go out on a casing job. He also loved hunting, fishing, gardening and being outdoors, as well as Sunday dinners after church at his mom's house. He loved spending time with family, as well as friends.
Proceeding him in death are his father Irvin Hill, brother Kenny Hill, and his wife Sheri Hill, grandparents Hunter and Allie Timmons, Sam and Alma Hill, aunts Margaret Timmons and Paula Cecil, and uncles George Timmons, Pete Hill, and Alvin Hill.
Survivors include his daughter Valerie Hill, and son Rowdy Hill of the home; son Cody Butler and wife Kyleigh of Stonewall, Ok; mother Sue Hill of Wetumka, Ok; sister Kathy Hart and husband Ron of Blanchard, Ok; grandson Ethan Lewis of Bonifay, Florida; granddaughters Avery, Harper, and Hadley Butler of Stonewall, Ok, niece's; Natasha Wilbourn and husband Johnny, Casey Carter and husband T.J., Brandi Caldwell, and nephew Dustin Miers and wife Tara, all of Wetumka, Ok as well as several aunts and uncles, great nieces and nephews, cousins and many other family and friends.
Memorial services will be held Friday June 17 at Living Water Church in Wetumka, OK at 10 AM with internment and family dinner to follow.