Service Saturday for Charles W. Leewright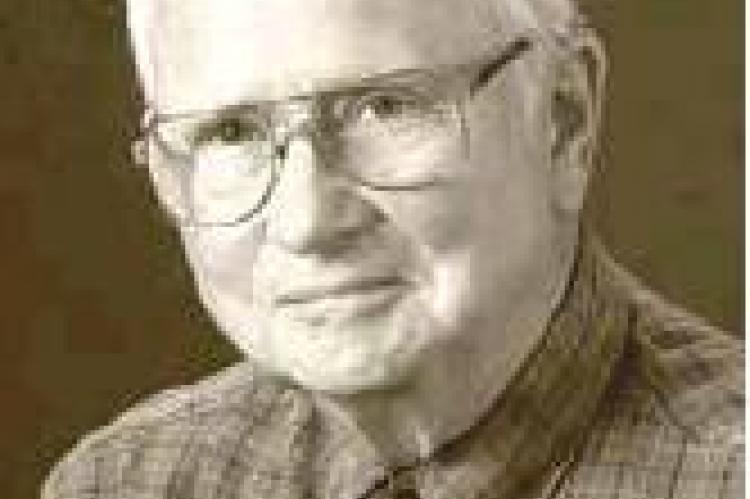 Charles Warren Leewright went to be with his Lord and Savior Jesus Christ on Tuesday, November 5, 2019 surrounded by his loving family at his home in Holdenville, Oklahoma.
Charles was born on October 22, 1934 to James Pascal "Pat" Leewright and Elsie Simpson Leewright. He graduated from Moss High School in 1953 and attended Oklahoma A & M College (now Oklahoma State University), where he studied engineering. He was a member of Reserve Officers Training Course (ROTC) during that time.
On October 11, 1954, at the age of 19, he was called to serve his country. He knew little beyond farm work, yet he was chosen for the Army Anti-Aircraft Command and received training in the Nike Ajax Missile Project. After missile training at Fort Bliss Texas, he was sent to Philadelphia, Pennsylvania, where he helped build a missile base, train a launching crew, and serve as a Section Chief until he was honorably released from active duty on October 10, 1956. He then continued to serve as a reserve officer. During his active duty, he received the Expert Rifleman medal and the Good Conduct ribbon.
He then went to work in Cocoa Beach, Florida and then in Borger, Texas with Phillips Petroleum Co. Later, he transferred to Cactus, Texas to work with Phillips Petroleum Chemical Co.
On November 12, 1957, he married Mary Elizabeth "Beth" Arnold and to this union four children were born: Charles David, Elizabeth Diane, Dayna Gayle and Darla Jan.
He later moved to Amarillo, Texas where he worked at the Pantex Ordnance Plant – Atomic Energy Plant, working as a Certified Engineering Technician for a number of years.
Charles gave his life to the Lord as a teenager while attending a tent revival in Oregon. The evangelist was Billy Graham. He became a true man of God and his honesty and integrity were never questioned as long as he lived.
While in Amarillo, he organized the North Amarillo Free Will Baptist Church and he and his congregation built a new church.
He felt led in 1965 to unite with the Amarillo First Church of the Nazarene and later pastored the Hugo, Oklahoma Church of the Nazarene for a short time.
In 1970, he moved with his family to Oklahoma City where he worked for Western Electric and Dayton Tire Company. In 1973, he returned to Holden-ville and began working for Oklahoma Natural Gas and retired as manager in 1991.
He was a very humble man, but had many gifts and talents. He had a beautiful singing voice; was an inventor, builder, artist and gardener and a four-time published author.
He had a fascinating imagination and his love of writing began when he was a young boy. He wrote countless short stories and published three novels and one book of the history of his time of service in the Cold War.
He was a member of the Holdenville Church of the Nazarene for 45 years. During those years, he taught Sunday school and helped with various building projects and upkeep of the church. He received the Nazarene Distinguished Service Award in December 2018. He also had been a member and served as president of the Holdenville Lion's Club.
Charles had a brilliant mind and it was a hard blow when he was diagnosed with Glioblastoma (brain cancer), but he handled it graciously. His
main disappointment was he was not going to be able to continue to care for his precious wife of 62 years like he had planned. He did not want to leave his family, but found comfort in knowing he would be with the Lord. He left a legacy compared to none. He was loved by all who knew him and will be greatly missed.
Charles was preceded in death by his parents and one son-in-law, Rick Craft.
He is survived by his wife, Beth of the home; one son, Charles David Lee-wright (Sherry) of Holdenville; three daughters, Elizabeth Diane Bennett (Phil), Holdenville, Dayna Gayle Robinson (Bill), Holdenville and Darla Jan Coats (David), Salina, Oklahoma; grandchildren, Brandon Dees (Windy) of Fittstown, Lance Leewright of Holdenville, Afton Leewright of Oklahoma City, Becky Sipes (Danny) of Holden-ville, Stephanie Bennett, Holdenville, Jade Robinson, Holdenville, Dane Robinson (Laura), Holdenville, Tim Robinson (Magean), Shawnee, OK, Andy Craft and Alex Craft both of Tulsa, OK, Carl Coats (Bekah), of Tahlequah, Josh Coats (Abigail) of Fairbanks, Alaska; great-grandchildren, Tanner and Justice Dees, Landon and Danica Sipes, Peyton, Eli, Augie and Penny Robinson, Cooper, Carson, Callie and Canyon Robinson, Addison and Emilia Coats.
He is also survived by two sisters, Barbara Wadley of Bradley, AR and Patsy Davis of Moore, OK; one brother James Dalton Leewright (Betty) of Guthrie, OK; one brother-in-law, Milton Freeman of Claremore, OK and numerous nieces, nephews, cousins, and countless friends.
Pallbearers will be his grandsons, Brandon Dees, Lance Leewright, Jade, Dane and Tim Robinson, Alex and Andy Craft. Honorary pallbearers will be his granddaughters, Rebecca Sipes, Stephanie Bennett and Afton Lee-wright.
Services will be held at 10:00 a.m. Saturday, November 9, 2019 at the Holdenville Church of the Nazarene with Rev. Dane Robinson officiating, assisted by Bill Robinson and Rev. Lonnie DaVoult. He will be laid to rest in the Holdenville cemetery under the direction of Hudson-Phillips Funeral Home.