Service held for Carl Wayne McDaniel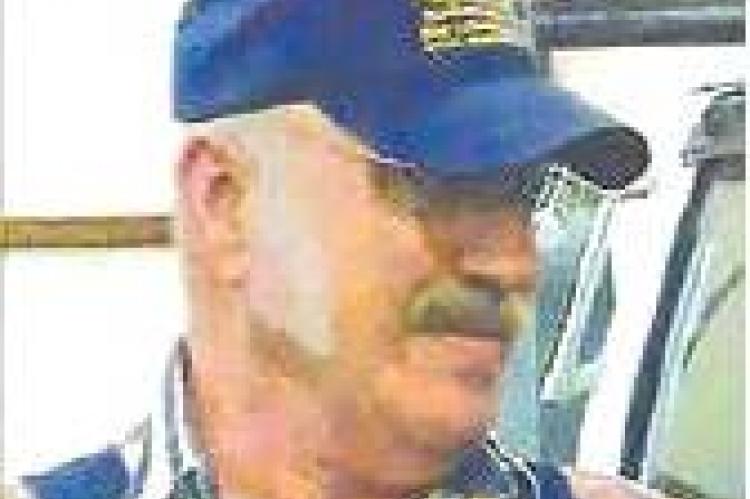 Carl Wayne McDaniel was born July 14, 1953 to Troy Orva McDaniel and Joyce Evelyn (Landford) McDaniel at Okemah, Oklahoma.  He resided in the Fairview community all of his life.  He passed from this life on December 8, 2018 at Holdenville, Oklahoma. He was 65 years of age.
Carl attended the Fairview, Moss and Wetumka schools, graduating in 1971 from the Wetumka High school.  He was a member of the 1970 State Runner Up football team.
As a pipeline welder Carl worked for Okemah Construction and Double M Construction.  He made some very special friends in the years he pipelined.  Carl also enjoyed his home and raising Hereford cattle.  He enjoyed being with his family and especially his grandchildren.
He was preceded in death by his father Troy, mother Joyce, brothers Steve and Kenneth, maternal grandparents Johnny and Mary Alice Lankford, and paternal grandparents Arthur and Bessie McDaniel.
He is survived by his wife Sherry of the home; two sons, Matthew Wayne McDaniel and Shonda Ramsey, and Randy Don and Tonya (TJ) McDaniel, all of Wetumka; four grandchildren, Skylar and Dalton Meeks of Holdenville, Kylie Babb of Holdenville, Waylon McDaniel and Addie Mae McDaniel of Wetumka, and he was expecting another grandson in February 2019; and one great-grandchild Chevy Meeks of Holdenville.  Carl is also survived by one sister, Kathy Grove and husband Mike of Holdenville; and by many loving relatives and friends.
Funeral services were 1:00 PM at the First Assembly of God Church, Tuesday, December 11th , in Holdenville with Pastor Allen Lewis presiding. Burial was in the Wetumka Cemetery in Wetumka. Pallbearers were Randall Richmond, Roger Dyer, David Walker, Jimmy Wilson, Arlie Nolen and Terry Johnson with Jerry Baxter and the Wetumka class of 1971 serving as honorary pallbearers.