Celebrating the Life of John Hilden DeLande Hicks
February 7, 1935 - August 24, 2019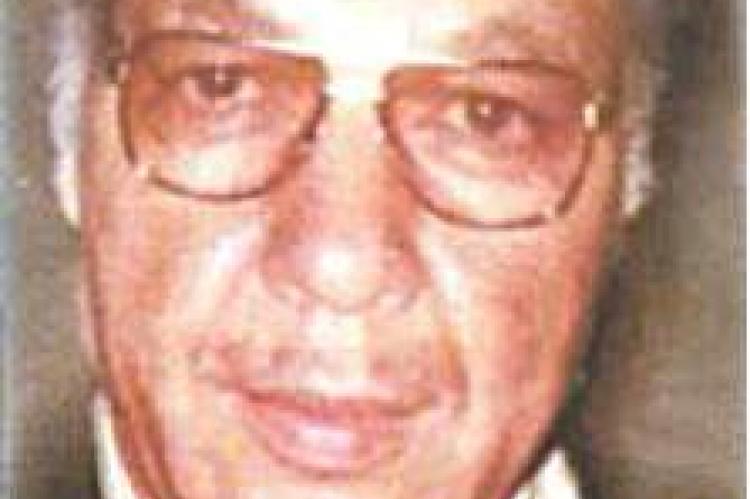 John Hilden DeLande Hicks was born February 7, 1935 in Clearview, Oklahoma. He was the seventh of fourteen children born to Chester Arthur Hicks (1885-1955) and Jessie Mae Hunt Hicks (1900-1991). He attended Rock Creek
Elementary School in Okfuskee County. The Hicks family later moved to Bearden, where John graduated from Boley High School.
John later moved to Oklahoma City, Oklahoma. His love for cowboys and westerns was undeniable. He gave himself the middle name
LaRue, after Lash Larue, a popular motion picture cowboy star of the 1940's-1950's. He had a voice that could belt out any Hank Williams song ever recorded. He was a country man at heart, filled with many stories to keep you laughing and entertained. John was an avid domino player and bowler. He was a hard-working man working for Western Electric, he owned his own Bar-B-Que business at one point and later became a self-employed parking lot owner.
At the age of 22, John met Leona M. Barnes of Lawton, Oklahoma and married July 5, 1957. Out of their union two children were born, Sharon K. Hicks-Dean and John A. Hicks. John and Leona lived together for many years before amicably parting ways in 1970.
In 1976, John met and married Sherri Winston of Holdenville, Oklahoma. To this union no children were born. John was a devoted husband until Sherri preceded him in death in October 2010.
John accepted Christ at an early
age. He praised his heavenly Father daily and he was prepared for the day the Lord would call him home to His heavenly kingdom. In the last years leading up to his passing. John spent his days in the loving care of his daughter Sharon Dean and son-in-law Michael. He looked forward to his daily entertainment from his great grandchildren Ariana and Tyce Knight.
On August 24th , the Lord spoke to John and told him it was time. He passed peacefully in his sleep, surrounded by family.
John leaves behind to cherish his memories his daughters, Sharon Hicks (Michael) Dean, LaTausha Hicks and son John Hicks; granddaughter Shaeshia (Reiko) Knight and grandson Kyson Ashford Hicks; two great grandchildren, Ariana and Tyce Knight; as well as a host of beloved nieces, nephews, and relatives near and far.
Graveside services for John Hicks were held Saturday, August 31, 2019 at 11:00 a.m. at the Clear-view Cemetery in Clearview, Oklahoma with Reverend Michael Hicks officiating. Services were under the directions of Temple and Sons Funeral Directors, Inc. of Oklahoma City, Oklahoma.